College fashion trends 2019: Overview
College Fashion trends are varying day by day with no stoppage to evolving trends, changing designs and every day new outfits in the market. Boys at the most have only trousers, jeans, shirts or T-shirts to wear, something that varies is the color of their outfits.
Girls have an advantage here, there are a number of dresses designed for girls every now and then. Each and every type of outfit also has its sub own types where the color has no end.  Girls love to dress up and want their wardrobe to give birth to at least one dress every day so that they are not repeating their outfits.
Especially when girls are at a young age; going to college, they feel more and more enthusiastic and crazy about their "Outfit of the Day''. It is not possible for you to get a new set of clothes for every day, but it is very easy to pair up your already existing clothes and make a new set or a combination. Being creative with old clothes is a great option that kicks in when you need it the most.
Watch this video to know how you can still reuse your old clothes and make them look really cool.
It is very rightly said, girls never stop playing dress up games. Even when they grow up.
Certain college fashion trends that you can follow to slay in your college in 2019
1. Wear Jumpsuits
First and the foremost on the list of college fashion trends 2019 is, Jumpsuits are the most favorable outfit for girls. They are available in multiple designs and colors and also are lightweight outfit for Summers. Pair it up with a light set of accessories and make it an elegant look of the day.
2.Black – White lovers
If you are a black and a white lover then you should definitely pair them up. Make sure you make a suitable dress combination of black jeans or leggings with a round neck white t-shirt. Tie a high bun on top of your head and add huge silver hoops to the outfit. I can very well imagine the grace and the poise you will carry after having this outfit into place.
3. Skirt! But winters?
Now, this is where the latest college fashion trends begin. If you are fond of wearing skirts then better go for a velvet skirt, most probably you should go for Black or white shade. If it's the winter season then pair it up with stockings and a beautiful light shade top or a sweater with a scarf all around your neck.
4. Denim Tunics, you'll love them
A tunic is the easiest wearing and carrying outfit, it is the most comfortable, convenient and awesome style of dressing up for college. Any day be it summer, winter or cloudy you can go with this outfit. College fashion trends are not about exposure and looking hot. comfort factor should be the topmost priority.
5. Good quality Denim Shorts
A set of denim shorts with a plain loose fit t-shirt with a messy hairstyle look very funky and attractive on girls. Try this combination with steep high heels and carry a black fancy and a stylish sling bag.
6. You can also opt for loose Capris or Pants
Loose Capri and a checked printed shirt with a knot at the bottom. A loose translucent shirt will be a more good match with pants or a Capri. Use flats with this look and a high ponytail.
7. High Neck dresses
Wear a high neck dress or top wi a printed pants and or leggings. Wear it with high heel bellies or sandals. These will add that so-called glamor look on you and will be the next style diva of the college.
8. Accessorize with printed scarves
You can tie a scarf around your neck on a plain round neck t-shirt or a chiffon top. Wearing a printed dark colored scarf gives a classic look to your outfit. This is one of the latest college fashion trends and the best summer outfits to follow.
9. Wearing a loose blouse top
Just two words to explain the look. Loose, comfortable and pretty. Despite being loose enough, it goes well on skinny people. Again an emerging college fashion trends to follow.
10. Long gowns, how can you forget?
A classic piece that should be owned by every girl and also keep a denim jacket or a leather jacket. Match it up with high heels and open wavy hair, with huge sized and lightweight accessories.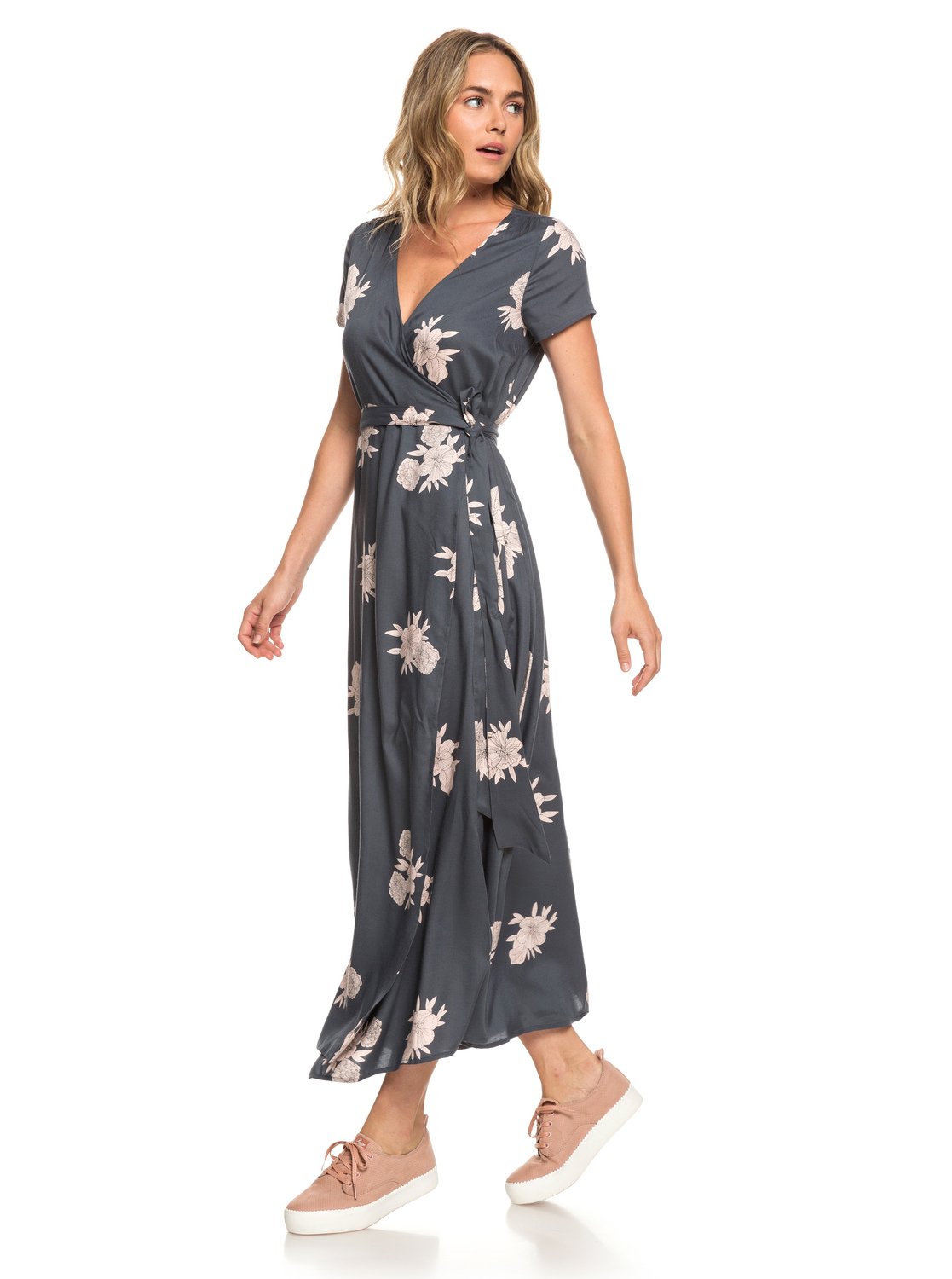 11. Floral print netted tops
Wear a floral printed netted sleeve top or one piece. This elegant piece of dress is very simple and amazing, it makes you look a simple diva. Use a dark color, preferably royal blue or black.
12. Loose palazzo look
It is one of the hottest outfits for girls to wear in college, a palazzo with a deep V neck top with a light locket gives a simple look for college. You can wear flat footwear and a bun will do well with the outfit.
13. Skinny Fit Jeans
Skinny fit jeans make your legs look thinner. You can put it with a t-shirt or a top; a cotton lightweight shirt is also a good choice. Match it up with smart looking canvas shoes or sneakers. Again one the most emerging college fashion trends.
14. Side stoles
Stoles on crop tops, knitted tops or any lace body-hugging top will give a complete girlish look to your personality. Match a good set of accessories and use gladiators as your footwear of the day.
15. Maxi Dress
Girls love to wear these maxi dresses to add icing on the cake of their beauty of her personality. Having a chiffon maxi dress, silk or a light fabric is more attractive and comfortable. Make a bun and wear long earrings with a light shade lipstick and believe me you will look gorgeous.
16. Not to forget, Crop tops
Crop tops are the most wanted piece of clothing for every girl nowadays. Crop tops have enacted a higher value in college fashion trends. You can wear crop tops on jeans as your daily outfit with a pair of shoes or flat footwear and change your hairstyles on a daily basis to give a changed look to yourself.
Fill your wardrobe with a few must pieces of clothing like a jacket both leather and a denim one. Add scarves also for sure. You can also add on a loose t-shirt, Cotton shirt, a maxi dress, a palazzo, a long gown and a skirt. These are a few things that you need to make new sets of your outfits every day. Also keep a good collection of accessories like earrings, watches, ring, lockets etc., to give a brighter and eye catchy tint to your look.
Having a good footwear collection is a must when you wear a good set of clothes and decorate yourself with a good hairstyle, makeup and accessories all the eyes will roll down on your feet. 
So next time whenever you are stuck, roll down this blog post to list down the latest college fashion trends and look your best.
college fashion trends, college fashion trends 2019, jumpsuits, black and white dresses, skirts for girls, denim tunics, denim shorts, high neck dresses, how to dress in college female, college fashion tips, college fashion 2019, casual outfit ideas, outfit ideas for college students, how to become stylish girl in college, college outfits summer, college fashionista, what to wear to university, Indian college wardrobe essentials, how to dress in college female in India, college girl fashion tips, college wear India,