DU Freshers 2019 : Despite high cutoffs, if you are able to make it in Delhi University then you have entered the most exciting and life-defining phase of your life.  But other than all this DU has many other things to offer.
So DU Freshers 2019, here are some things you can see coming as soon as you enter the campus gate:
1. Will not at all be like KJo's movies
There will be no living your life as a rockstar or becoming anyone's favourite immediately or getting your soul mate on the very first day or
experiencing the hard-ass ragging.
Instead you will get to see some architecture dating back to the 18th century with Zakir Hussain Delhi College being the oldest one, founded in 1792. So be prepared for that beforehand.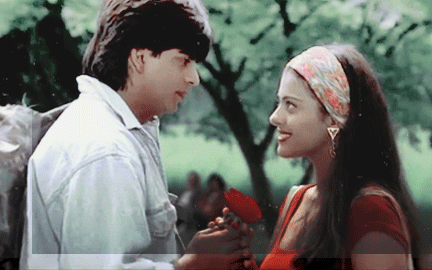 2. Do attend the orientation
Even if it is boring don't think of skipping it. It is very important and great time to know about your college, teachers, course details and seniors. It gives an explicit understanding of the place you are going to spend your 3 years.
3. Knowing thy college
It is best to know the details and proper info about your college. Every college has its own pros and cons, its own secrets, make sure that you know each of those in order to avoid problems. Make sure to spend time in your college campus. Oh shit! "attendance kam hai, admit card ni milega", you would never hear this phrase while studying in Delhi Univerisity because most of the colleges is quite lineant in case of attendance but still beware of the strict college principals. Student Union of the college helps you in everything you need to know.
4. Make new friends
We all know school friends are important and they will stay but if you are in a new place you require new friends. Get to know your classmates, spend time with each other, and explore the college together. Socialising in college will get you some lifelong friends and they will be the ultimate key to survive in the college. At last, Friends will be the only one who support your decisions, fight for you and give his/her shoulder to cry upon.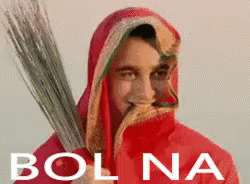 5. Bonding with the seniors
To know about fests, societies, last minute fest passes all you need to be familiar with your seniors. Don't be disrespectful and be friendly and kind. Believe it, you will get the best mentors of your college life.  You'll be best friends with them in the future. Anytime you got to them with any problem, they have solution to every problem of yours. Experience speaks. They will give you advice about what notes to study from, how to study, what to do in the college and will guide you all along. And you'll love them so much that I'm pretty sure even you will tear up at their farewell!  They somehow feel they have the upper hand just because they were born a year or two before you. They will go on and on about some day they managed to bunk few classes and give you pointless tips.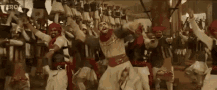 6. Get up-to-date with the DU dialect
Delhi University with all its perks can also bring forth confusion and chaos. Words such as On Fleek, BT and more have always been part of a DU student's dictionary. You better catch up fast and be cool!
7. Explore your college's surroundings
Delhi University teach you so much, that it can't be expressed! But one thing I can assure you, is that "DELHI se Pyaar ho Jaaega!" You can visit the Hudson lane cafes, shop at Kamla Nagar. South Campus students can visit Sarojini Nagar or you can visit monuments such as Qutub Minar and places like Lodhi colony which is famous for its graffiti designs.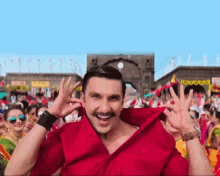 8. Join the various cultural societies
For the first few weeks various society members will come to your classes to join them. They will present themselves in the most exciting and fascinating way. They will tell you about the auditions, benefits and thriving opportunities.  Remember, these societies lie at the heart of DU and being a part of any of these is an achievement of its own. Don't be afraid of the auditions. Just put your heart and soul into it and you will surely succeed.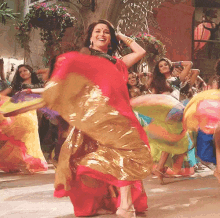 9. Do attend the fresher's party
Fresher's party is one of the most important and happening event of your college life. You get to know so many new people and explore new friendships. There are events and contesting of people to nominate for the year's MR FRESHER and MS FRESHER. There is dance, food and lots of fun. Better be on top of your game to win these. Becoming the Mr. Fresher and Ms. Fresher makes you famous in the whole college. You can say " all eyes on me".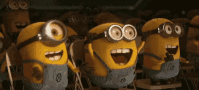 10. The Students Elections
Elections are full of fun as you will see a lot of movement in your college premises. Your seniors ,from different electing parties, are going to come to your classes to ask for your vote. They will tell you about the changes they are going to bring about for the welfare of the college. There is going to be a lot of hustle and bustle in the college.
You will notice your one true self in your college years. You will get the best and worst people in these years. It will shape you to a better tomorrow. College is not always about studies and getting good grades but to explore and analyse yourself. Remember the first year is the only time when you can actually enjoy. So dwell yourself in everything and relish in the joys of your college life.
DU Freshers 2019, du news, du freshers party, tips for du freshers, delhi university freshers party 2019, delhi university news 2019