Maitreyi College Overview 
Maitreyi college located in Chanakyapuri, South campus is one of the best colleges for women in Delhi University. It was established in July 1967, named after Vedic age Maitreyi. The college was recognized by DBT as a start college. Maitreyi college offers a wide range of courses in various different streams in both undergraduate and postgraduate courses. As it is often quoted, "Only play and no work makes Jack a dull boy." The college even provides students to showcase their talents in different areas.
Eligibility Criteria
Admission in Maitreyi college is the same as admission in all of the colleges of Delhi University, that is on the basis of Cutoffs.
For a candidate to apply the form, he/she must have passed 10+2 from any recognizable stream and board.

Best of the four will be considered by the college in order to take admission.

There are certain courses which the candidate can take admission through entrance exams like BMS 

The candidate can also apply through ECA or Sports quota. 
List of Documents needed to take Admission
Class 12th certificate or substitute of class 12th.
Class 10th certificate 
Identity proof (Aadhar card, etc)
4 passport size photograph
Migration certificate 
Character certificate 
Application is given by DU at the time of registration confirmation
Note:
The procedure of paying the fees is once you get enrolled in the college. Also, you can transfer or refund the fees in case of college change. 
Courses Available in Maitreyi College
Maitreyi College offers many courses in arts , commerce and science.
| | | |
| --- | --- | --- |
| Courses | Fees | Years |
| Web designing  | Rs 12,000/- INR | 1 year (Part-time ) |
| B.com (Hons) | Rs 21,525/- INR  | 3 years  |
| BA (Hons) in Pol SC  | Rs 17,325/- INR | 3 years  |
| BA (Hons ) in sociology | Rs 17,025/- INR | 3 years  |
| BA (Hons) in English | Rs 17,025/- INR | 3 years  |
| B.sc. in life science | Rs 28,755/- INR | 3 years  |
| B.sc. Hons in botany  | Rs 25,755/- INR | 3 years  |
| Certificate in French  | Rs 12,000/- INR | 1 year |
| B.sc. Hons in chemistry | Rs 25,155/- INR | 3 years  |
| BA Hons in economics  | Rs 17,325/- INR | 3 years  |
| B.sc Hons in physics  | Rs 23,955/- INR | 3 years  |
| BA | Rs 17,325/- INR | 3 years  |
| B.Sc in zoology  | Rs 26,355/- INR | 3 years  |
| B.sc Hons in mathematics | Rs 22,755/- INR | 3 years  |
| BCOM  | Rs 17,325/- INR | 3 years  |
| MA in mathematics | Rs 13,422/- INR | 2 years  |
| MA in Pol science | Rs 13,422/- INR | 2 years  |
Apart from these, Maitreyi college also offers many other courses in Hindi, Sanskrit, and certificate courses as well.
College Admission Cut Off
The college is one of the most renowned colleges in South campus in every aspect. Last the year the highest cut off for the college in general category was 96% for BA Hons in English and economics both and B.Com Hons as well. The cut off for physics was also 96% as well. 
You can check the cut-off, by clicking on this link here!
Note:
The cut off list is compared through the best of 4 laid by Delhi University.
Criteria for Calculating Best 4
The merit shall be determined on the basis of one language and 3 best elective subjects.
If there is a stream change 2.5% would be deducted. 
If an applicant doesn't include the subjects given in List A in Best 4 then a deduction of 2.5 % of maximum marks will be levied.
So, here are 10 things that you should know before taking admission in 2019
1. Faculty support is commendable
According to the reviews given on educational sites, Maitreyi college has the best faculty. The teachers are understanding and cooperative. They allow students to develop in not only in studies but in every field. The teachers do not hesitate in keeping the extra class in order to clear the doubts.
2. Placement Cell
Maitreyi college has its own placement cell which takes care of the placement of all the deserving students. The students need to register for the cell to be eligible. Every year different MNC and companies visit the college for placement. And no doubt the Placement cell, works very hard for each and every student to get the best opportunity as per the student's capability.
3. Impressive Infrastructure
Maitreyi College has an impressive Infrastructure with a well-built library, labs, stationery and many other rooms for societies. In order to promote sports, it has big sports grounds and many lawns too. Even the auditorium is well lit and has a seating capacity of approximately 500 people with air conditioners in place.
4. Access to the most well-known Fests
India's most popular University i.e. Delhi University is famous for its fests. The college fests enable the students to participate in the events and motivate them to take part in extracurricular activities as well. Maitreyi college fest is known as RHAPSODY. Not only the Student Union. The department fests of Maitreyi college are also the best with a huge crowd. 
5. Satya Niketan for all Foodies
Satya Niketan with a huge variety of cafe is the best hangout place for all the students who are foody but have a budget. The cafe in Satya Niketan provides the best food at cheap prices. 
5. Societies to be a part Of
The college societies have made a great effort in extending the horizon of every child. Maitreyi college has active societies from dance to drama and has won numerous awards in the fests. 
Drama society: Abhivyakti
Fashion society: Galore
Literary society: Alfaaz
Western dance society: Zeal
Indian dance society: Nrityakriti
Western music society: Apollonia
Indian music society: Riyaaz 
Note:
The college also keeps going NSS and NCC activities in their college.
6. College Canteen
Maitreyi college canteen food is famous via name Mukti Bhaiya ki canteen. The canteen has tasty food from Noodles to Spring roll all in cheap prices. 
7. Proximity to the Embassy
Being the college in the embassy area, no one can fight with Maitreyi girls regarding those because they know every embassy by heart. Being the embassy lane the area is dirt free.
8. Nearby Parks and greenery
Nearby if you go and have a look, there are many beautiful and relaxing parks to visit. Nehru Park has 7-8 gates and is rich in diversity. One gets to fall in love with the insight of beauty.
9. Sarojini Market in the vicinity
When one talks about south how can girls forget Sarojini Market? A place full of clothes, accessories and delicious food. Sarojini is the best place for shopping with a tight budget in hand for shopping free.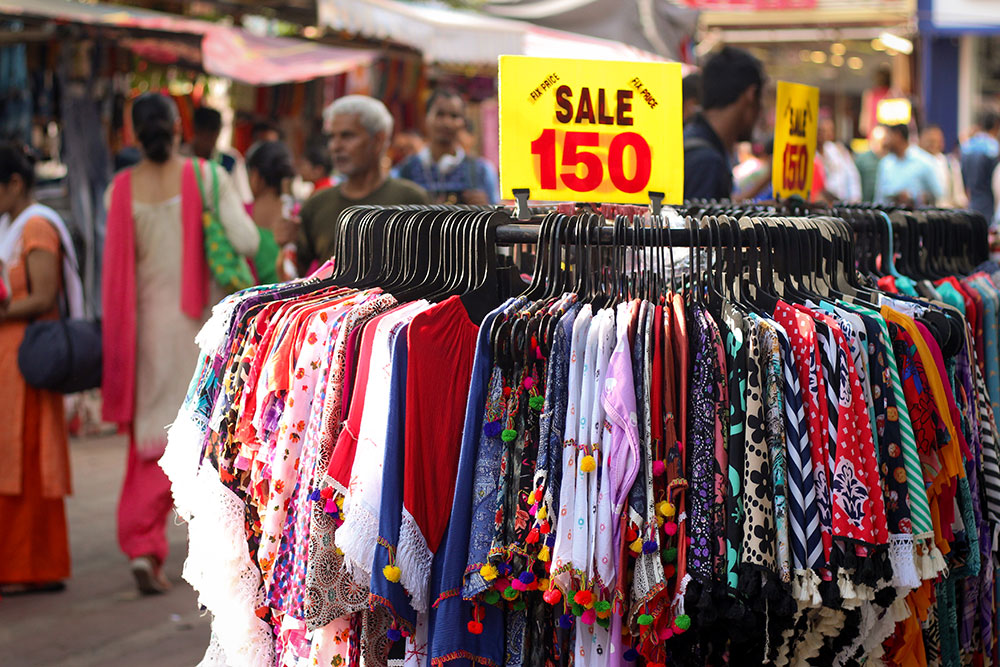 10. Listed amongst the Top 20 colleges 
This year the college is in the top 20. Being in the south campus every girl dreams of getting admission in Maitreyi college. The nearest metro station to the college is Lok Kalyan Marg and Durgabai Deshmukh south campus. To reach there girls take a auto ride via 20 bucks.
Want to know more about this most loved girls' college, check out their website here!
Maitreyi college, maitreyi college cut off, maitreyi college ranking, maitreyi college courses, maitreyi college attendance, maitreyi college hostel, maitreyi college du cut off 2018, maitreyi college cut off 2018, maitreyi college fest 2019